Emergency Dentist – Waverly, IA
Fast Help for Smiles in Need
Dental emergencies are, by nature, sudden and unexpected. That's why it's a great reassurance to have a skilled and compassionate emergency dentist in Waverly, IA like Dr. Jonathan Smiley in your corner during these trying times. If you or a loved one is suffering from a severe dental injury or pain, please don't hesitate to contact Smiley Family Dentistry in Waverly, IA. In many cases, we're able to see emergency patients on the same day as their initial call, and in the meantime, we provide guidance for managing your situation.
Why Choose Smiley Family Dentistry for Emergency Dental Treatment?
Dental Insurance Accepted
Same-Day Emergency Appointments Available
Highly Trained and Experienced Dentist
What Constitutes a Dental Emergency?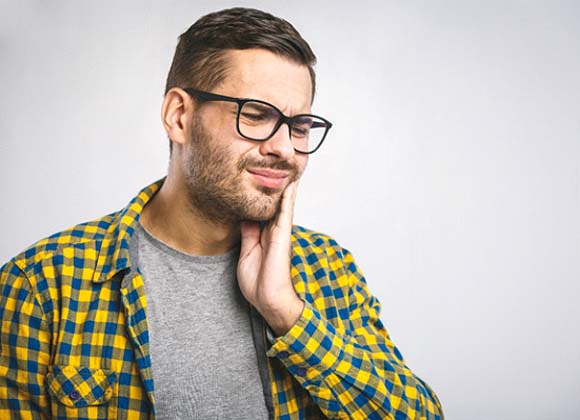 While many dental injuries or problems are clearly emergencies, you may be unsure about other instances. Here is a list of situations that Waverly dentist Dr. Smiley would recommend immediate care for:
A crack or chip in the tooth
A knocked-out tooth
An object stuck between teeth
A partially dislodged tooth
A painful, persistent toothache
Significant bleeding in the mouth
Soft tissue injury
Knocked out filling or crown
How to Handle Common Dental Emergencies
As with a medical emergency, there are also certain steps to follow when you have a dental emergency. First, stop the bleeding. Place a clean cloth or gauze pad over the site of bleeding and apply firm but gentle pressure. You should begin to see the bleeding subside. If there is still excessive bleeding after 10 minutes of pressure, then head to the nearest hospital emergency room for further evaluation and possible treatment.
Toothaches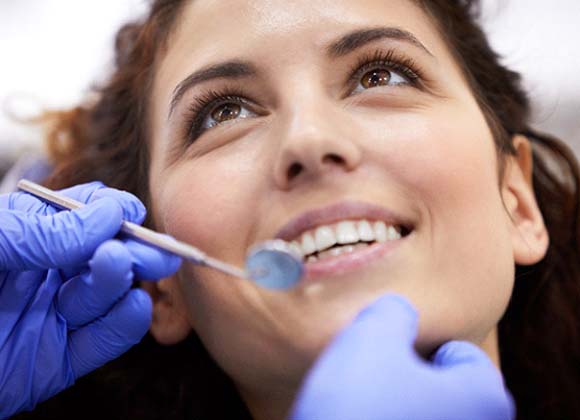 When a tooth feels painful, try to floss around it to make sure that there is no debris causing the discomfort. If your toothache continues, call our dental office to get an emergency appointment. You can take over-the-counter pain medication as directed and apply a cold compress to manage any swelling.
Chipped/Broken Tooth

Call our dental office right away, and try to gather up the pieces of your tooth and remember to bring them with you to our dental office. If there is a sharp edge, you can put dental wax on the tooth to prevent it from cutting your lips, tongue, and cheek. Keep in mind that we will do our utmost to salvage your natural tooth. However, if the damage is severe, we may need to extract it completely.
Knocked-Out Tooth

If you've suffered a knocked-out tooth or a broken tooth, be very careful when you are handling the tooth or pieces of tooth. Gum tissue may still be attached to the root of the tooth, so try to touch only the crown of the tooth. We may be able to re-implant your knocked-out tooth if you are seen shortly (i.e., within an hour) after your injury or accident. On the way to our dental office, you can gently hold the tooth in its socket, keep it under your tongue or inside your cheek, or transport the tooth in a sealed container filled with milk or a mild saline solution. Any of these options help to maintain the tooth's natural pH.
Lost Filling/Crown

Rinse your mouth with warm water, and try to locate the restoration. If possible, place it back on the tooth, using a dab of toothpaste or sugarless gum to keep it in place. Remember that this is just a temporary fix, and your filling or crown will likely need to be replaced with Dr. Smiley. Avoid using the tooth for chewing as much as possible.
Facial Trauma

If your dental emergency is the result of a blow to the face, then there may be pain or swelling. A cold compress can help reduce swelling. An over-the-counter pain reliever may be used. However, if you are bleeding do not take ibuprofen or aspirin; these are both anticoagulants that may increase blood flow.
How to Prevent Dental Emergencies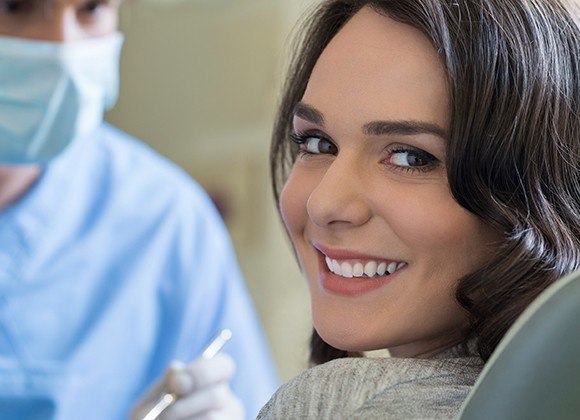 While many emergencies happen because of circumstances or accidents that can't be avoided, there are some tips that patients of all ages can take to heart when protecting their smiles.
Never use your teeth to try to open difficult packaging. Find a pair of scissors instead.
Be careful when eating particularly tough or sticky foods.
Always wear a sportsguard when doing an activity or playing a sport where contact with another person or a hard surface is a possibility.
The Cost of Treating Dental Emergencies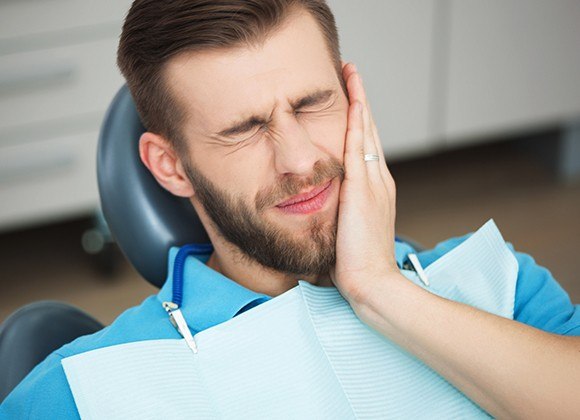 Perhaps you think that you can "tough it out" and wait until your dental emergency goes away on its own. Well, think again! Oral problems never get better with time. They only progress and cause more damage, both physical and financial, the longer you wait to get treatment. As a result, it is smarter to seek help from Dr. Smiley as early as possible to keep your pain and your bill to a minimum.