Emergency Dentist — Waverly, IA
Fast Help for Smiles in Need
Dental emergencies are, by nature, sudden and unexpected. That's why it's a great reassurance to have a skilled and compassionate emergency dentist in Waverly, IA like Dr. Jonathan Smiley in your corner during these trying times. If you or a loved one is suffering from a severe dental injury or pain, please don't hesitate to contact Smiley Family Dentistry in Waverly, IA. In many cases, we're able to see emergency patients on the same day as their initial call, and in the meantime, we provide guidance for managing your situation.
Why Choose Smiley Family Dentistry for Emergency Dental Care?
Same-Day Emergency Appointments and Walk-Ins Available
Highly Trained and Experienced Dentist
Dental Insurance Accepted
What to Do in a Dental Emergency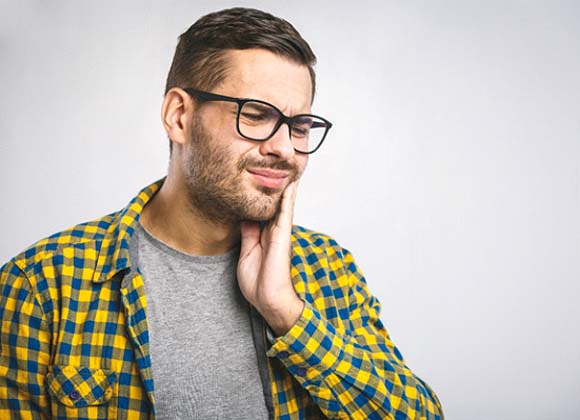 Get a same-day appointment scheduled: The minute you call our office, a team member will be ready to speak with you about your urgent symptoms, provide first-aid tips, and get an appointment set up for you ASAP. Ideally, we'll get you seen the same day for an emergency exam.
Get an emergency exam from our team: When you arrive, we won't keep you waiting long. Dr. Smiley will examine your mouth, take note of your symptoms, and work quickly to get you out of any immediate dental pain. If needed, digital X-rays may also be captured.
Review our findings and set up a plan: Once we know what's going on with your mouth, we can create a dedicated treatment plan. Before beginning any phase of treatment, you'll be informed of the estimated costs and timeline so you can make a decision about your care beforehand.
Get the care you need: Dental fillings, crowns, root canal therapy, and extractions are some of the most common treatments designed to resolve dental emergencies, but we may recommend other options if deemed appropriate as well.
The Most Common Dental Emergencies
While many dental injuries or problems are clearly emergencies, you may be unsure about other instances. Here is a list of situations that Waverly dentist Dr. Smiley would recommend immediate care for. If you notice any of them or are not sure if you're experiencing a dental emergency, don't hesitate to call our office immediately.
Understanding the Cost of Dental Emergencies
Perhaps you think that you can "tough it out" and wait until your dental emergency goes away on its own. Well, think again! Oral problems never get better with time. They only progress and cause more damage, both physical and financial, the longer you wait to get treatment. As a result, it is smarter to seek help from Dr. Smiley as early as possible to keep your pain and your bill to a minimum.
How to Prevent Dental Emergencies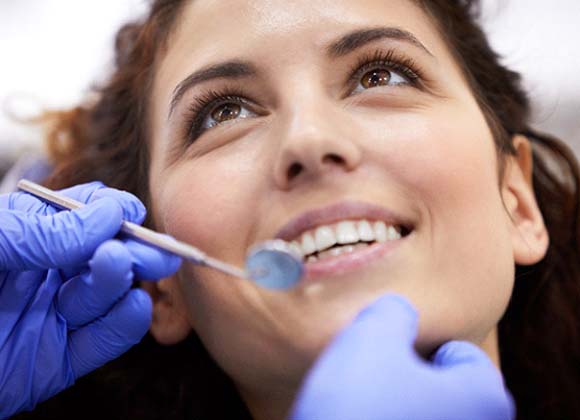 While many emergencies happen because of circumstances or accidents that can't be avoided, there are some tips that patients of all ages can take to heart when protecting their smiles.
Never use your teeth to try to open difficult packaging. Find a pair of scissors instead.
Be careful when eating particularly tough or sticky foods.
Always wear a sportsguard when doing an activity or playing a sport where contact with another person or a hard surface is a possibility.