Preventive Dentistry – Waverly, IA
Stopping Oral Problems Before They Start
Our team at Smiley Family Dentistry is here to help you and your loved ones by treating areas of dental decay or damage, but wouldn't it be even better if we could stop those issues from occurring in the first place? Dr. Jonathan Smiley believes strongly in the power of prevention, which is why he's happy to offer in-depth evaluations, hygiene, and other preventive dentistry in Waverly, IA that give patients of all ages the support, skill, and education they need to maintain healthy, happy smiles for life. Contact our Waverly, IA dental office today to set up visits for you and your family members!
Why Choose Smiley Family Dentistry for Preventive Dentistry?
Dental Insurance Accepted
Patients of All Ages Welcome
Friendly, Experienced Team of Dental Professionals
Dental Checkups & Teeth Cleanings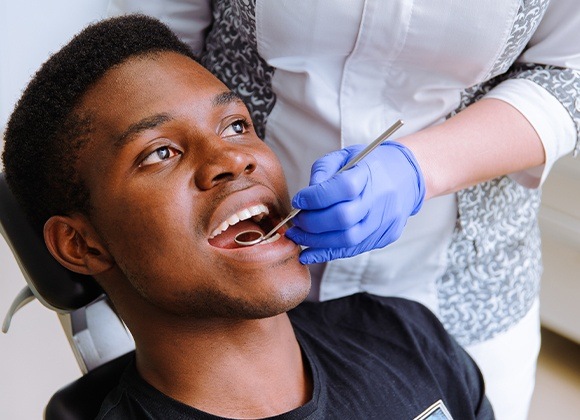 Even the most diligent oral hygiene routines need a little professional help. Dr. Smiley recommends that patients attend a checkup at our dental office every six months. This visit allows our team to inspect your teeth, gums, jaw, bite, and other oral structures that contribute to overall well-being, locate problems, and provide treatment quickly and effectively.
Following your evaluation, an in-depth cleaning with one of our hygienists gets rid of any stubborn plaque allowing you to leave Smiley Family Dentistry with a mouth that feels fully refreshed.
Learn More About Checkups and Cleanings
Nightguards for Bruxism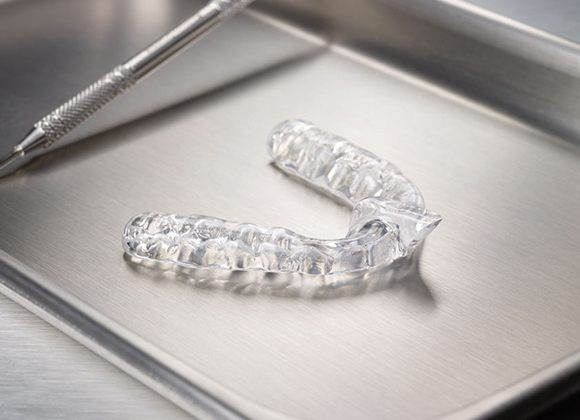 Are you prone to waking up with severe headaches? Do your teeth appear damaged or worn-down for no reason? These are common symptoms of bruxism, also known as teeth grinding or clenching. This condition typically occurs when patients sleep, making it difficult to break the habit. That's why Dr. Smiley offers customized, comfortable nightguards to alter your bite and protect teeth as you rest easy throughout the night.
Oral Cancer Screenings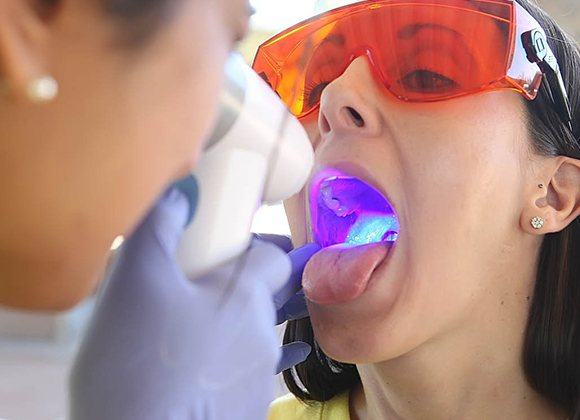 While certain behaviors like smoking and excessive alcohol consumption increase the odds of developing oral cancer, a quarter of all cases have no link to these behaviors. With that in mind, we offer oral cancer screenings to all patients monitoring your smile for this serious health problem. On average, oral cancer kills one American every hour, but when diagnosed in the early stages, oral cancer is treatable. Diagnosing and treating oral cancer as early as possible is essential for helping patients make a full recovery.
Fluoride Treatments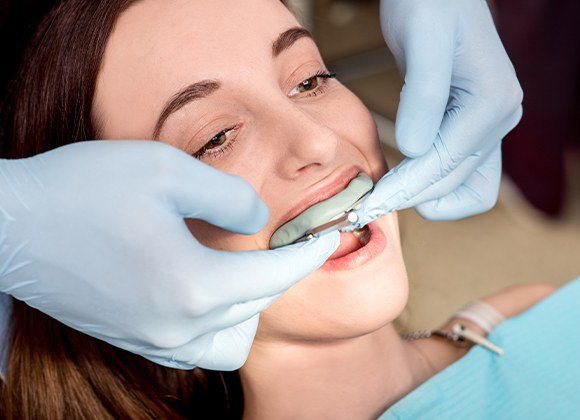 Did you know that once your teeth lose enamel, you can't get it back? It's important to hold onto the enamel and keep it as healthy as possible so that you can keep enjoying your natural smile for many years to come. After we've completed your dental cleaning, we can offer a concentrated treatment that can reinforce and protect your enamel from harmful bacteria and acids. It only takes a couple of minutes, but its effects can last until your next checkup appointment in six months' time.