Full & Partial Dentures – Waverly, IA
Realistic Dental Prosthetics to Restore Your Smile
When you've lost a significant number of teeth, everyday actions like speaking and eating become difficult. Patients of all ages deserve to enjoy a complete, strong smile they can feel confident about, and in Waverly, IA, Dr. Jonathan Smiley and our dedicated team want to help you regain yours. For every unique mouth, we design quality, custom-made full and partial dentures that provide comfort, stability, and aesthetic value. Contact Smiley Family Dentistry to set up an appointment!
Why Choose Smiley Family Dentistry for Full & Partial Dentures?
Customized Treatment Plan for Each Patient
High-Quality Materials in Restorations
Implant-Retained Dentures Available
Full Dentures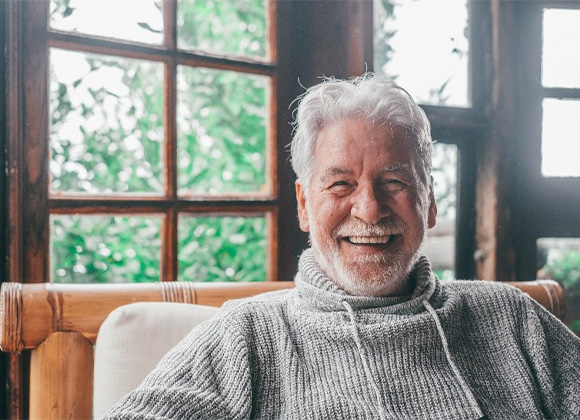 Full dentures are designed to replace the entire top or bottom arch of teeth. We effectively replenish either or both rows at once for patients. This style of denture stays in place with natural suction or dental adhesive for a more secure fit.
Partial Dentures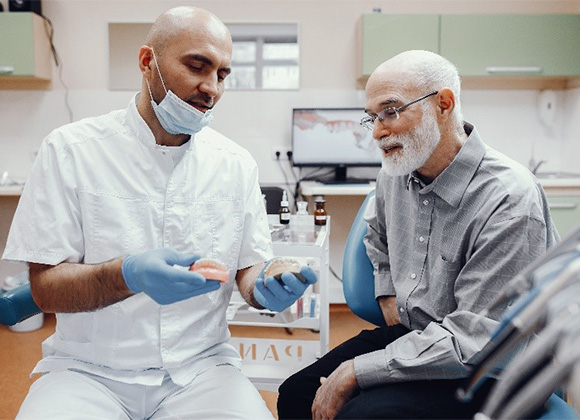 Partial dentures are designed like a puzzle piece to replicate an array of missing teeth along an arch. They're held in the place with strategically positioned clips or brackets.
Both full and partial dentures should be cleaned like natural teeth each day, and they're removable for easy storage during sleep when they are placed in a cup of room temperature water or denture solution.
Implant-Retained Dentures

Implant-retained dentures are available for patients searching for a more stable reconstructive solution. Learn More About Implant-Retained Dentures