Periodontal Therapy – Waverly, IA
Fighting Gum Disease, Saving Smiles
Periodontal (gum) disease is the most common condition affecting American adults, with almost half the population exhibiting some level of the disease. Left untreated, periodontitis can wreak havoc on your oral and overall health. Dr. Jonathan Smiley and his team provide much-needed periodontal therapy for Waverly, IA and surrounding areas. What is gum disease? How is it treated? Keep reading to learn the answers to these and other questions from your dentist in Waverly here at Smiley Family Dentistry.
Why Choose Smiley Family Dentistry for Periodontal Therapy?
Compassionate Dentist with Years of Experience
Judgment-Free Dental Office
Skilled Team of Dental Professionals
Periodontal Disease: An Overview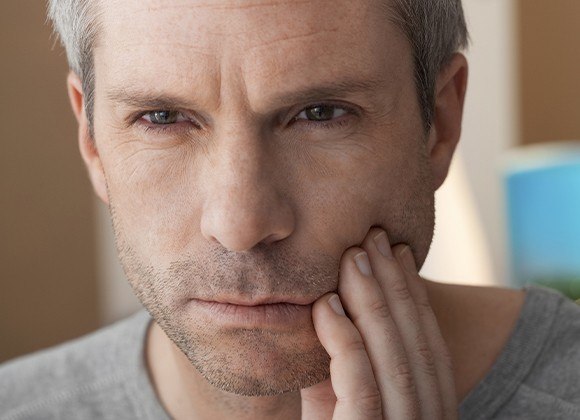 Gum disease is an infection in the gums that occurs when the bacteria in plaque and tartar makes a home between the teeth and gums, forming pockets that eat away at healthy periodontal tissue. Gum disease can affect patients of all ages, but it is most common in older adults and people who smoke or do not maintain proper dental hygiene.
The warning signs of gum disease include the following:
Red, swollen, tender gums
Gums that bleed
Receding gums
Tooth sensitivity
Loose or shifting teeth
Persistent bad breath or bad taste in the mouth
If you suspect that you are dealing with infected gums, do not hesitate to seek a solution from our team at Smiley Family Dentistry. Left untreated, gum disease takes a toll on an otherwise healthy body. In its latest stages, tooth loss is likely. Heart problems, respiratory issues, memory loss, certain types of cancer, and premature birth/low birth weight have all been linked to gum disease.
How Is Gum Disease Treated?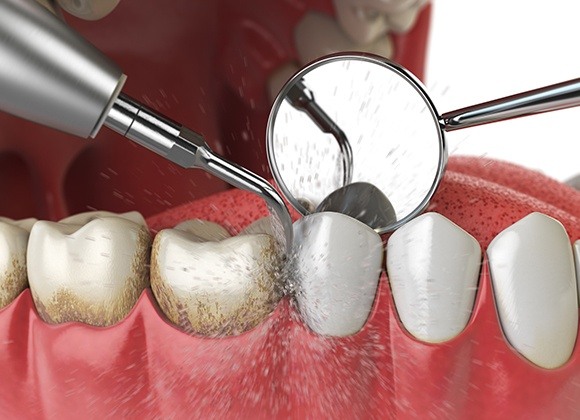 In the earliest stages, gum disease is reversible with improved dental hygiene at home and additional cleanings at Smiley Family Dental. Once the periodontal pockets that occur with gum disease have reached a certain depth, we may recommend scaling and root planing, or a deep cleaning.
Once gum disease has progressed to the latest stages, your dentist may recommend surgical treatment. If so, we can partner with a trusted local surgeon to ensure you receive the most expert care for your gum disease therapy.
Scaling & Root Planing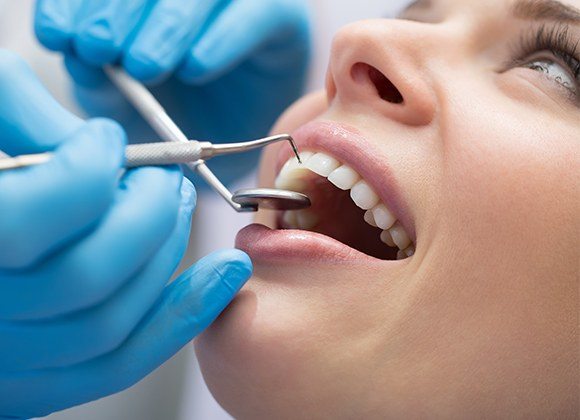 Scaling is a nonsurgical treatment that removes the bacteria that cause gum disease, and then root planing smooths the tooth root to prevent spaces where reinfection could occur. Scaling and root planing may be combined with antibiotic treatment applied directly to the infection. The treatment is usually carried out over several appointments for full healing.
Gum Disease Prevention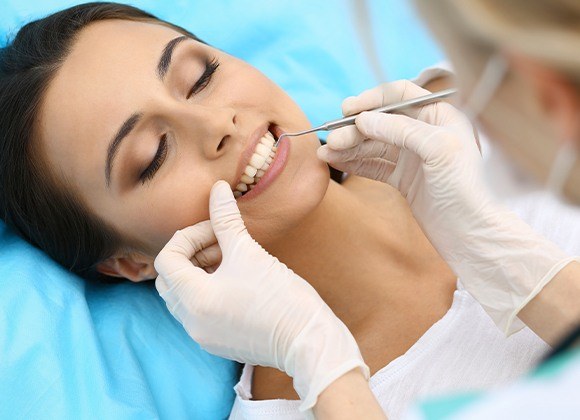 After we have completed your periodontal disease treatment, stay on top of your good dental hygiene habits to prevent reinfection. Make sure you are brushing your teeth for two minutes, after each meal or at least twice daily. Floss daily and stay away from tobacco products to keep your oral and overall health strong for years to come.
Learn More About Gum Disease Prevention
Request an Appointment Today!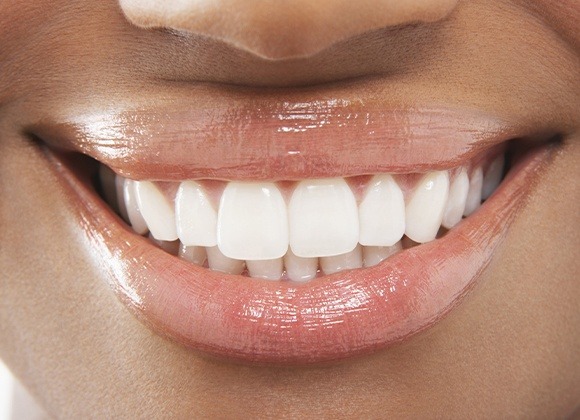 We can keep gum disease at bay with regular checkups and cleanings. Routine visits also allow us to catch the warning signs of infection early, while the easiest treatment is still possible! When was your last visit to Smiley Family Dental? We are the team you're looking for when you search for a "dentist near me." Request an appointment today!