Advanced Dental Services & Technology -Waverly, IA
Dental Innovation and Advancement at Its Best
Every day, it seems like technology is improving and making our lives more convenient and comfortable. Well, you can rely on our team at Smiley Family Dentistry to stay on the cutting edge of dental technology. We implement the most innovative devices and treatment techniques on a daily basis to ensure that our patients receive the best possible oral care. Read on to learn what kinds of technology you can find in our dental office.
TMJ/TMD Therapy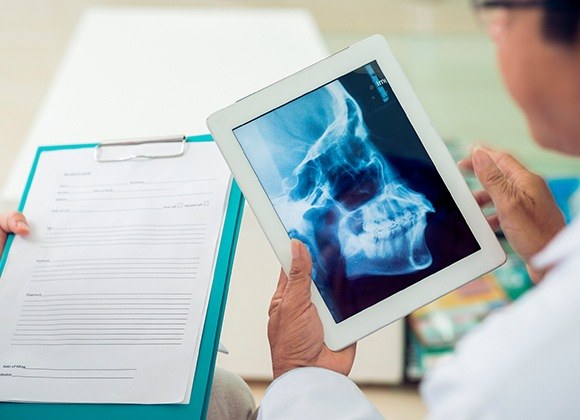 Do you often experience jaw pain when you chew food or open your mouth? You may have a problem with your temporomandibular joint (TMJ). This joint is one of the most complex in the body and connects your lower jaw to your skull. When it isn't working correctly, it is called TMJ disorder or TMD. Dr. Smiley can provide an oral appliance that you wear while you sleep that can make the necessary adjustments to the jaw alignment. These splints should alleviate the pain and allow you to open and close your mouth without difficulty.
Intraoral Camera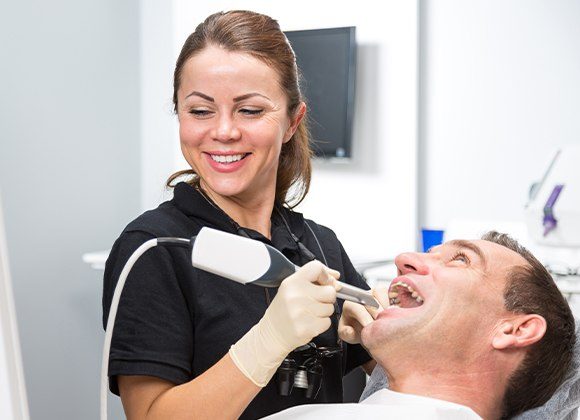 At Smiley Family Dentistry, we believe in empowering our patients, and our intraoral camera helps us do just that. This small device captures images inside the mouth, and we display those images on screens next to the treatment chair. That way, we can show patients exactly what we see and more fully explain an issue. Then, we can provide treatment options. With this knowledge, patients can then make better, more informed decisions for their oral care.
Digital X-Rays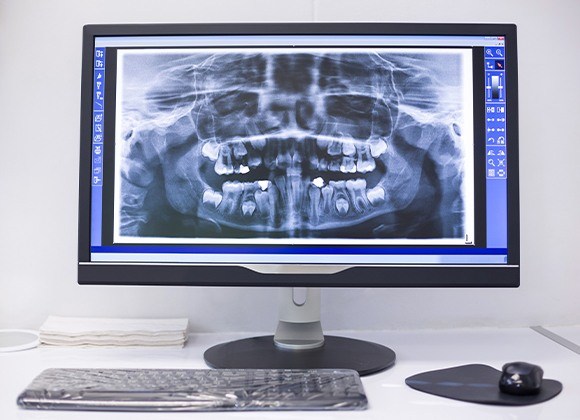 Compared to old, traditional X-rays, our digital technology makes this necessary diagnostic test better in every way for our patients. Not only are digital X-rays available immediately for Dr. Smiley's review, but they also involve smaller sensors for added patient comfort. In addition, digital X-rays do not have to be developed with harsh chemicals, making them more environmentally friendly. They also emit significantly less radiation than the traditional kind—about 90 percent less.
CT/Cone Beam Scanner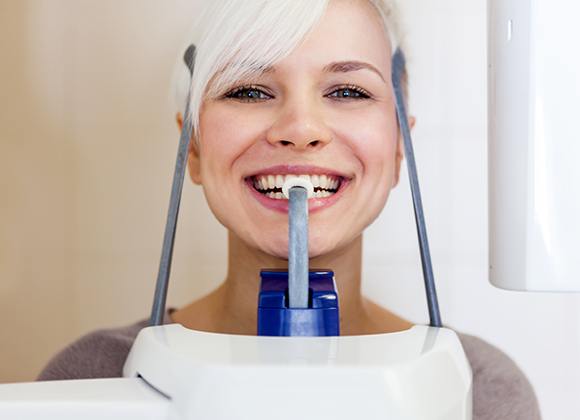 When it comes to performing complicated dental procedures like dental implant placement, Dr. Smiley wants to make sure he gets it right the first time every time. That's why we're equipped with a state-of-the-art CT cone beam scanner. This device creates a detailed 3D image of oral structures beyond what digital X-rays can capture, including the blood vessels and nerves. By using this technology to plan the procedures in advance, we can ensure treatment success and avoid certain complications.