Replace Missing Teeth – Waverly, IA
Filling in the Holes in Your Smile
You've lost a tooth or two (or more) over the years, and now is the time to think about replacing missing teeth in Waverly, IA. Dr. Smiley and the rest of our team at Smiley Family Dentistry are proud to offer several options to customize your treatment to meet your unique needs. Basically, we can fill in the gaps and give you a complete smile again. When you're ready, contact our team and schedule your consultation with Dr. Smiley.
Why Choose Smiley Family Dentistry to Replace Missing Teeth?
Start-to-Finish Dental Implant Care Available
Custom High-Quality Restorations
Non-Judgmental Dental Team
What Happens if I Do Nothing?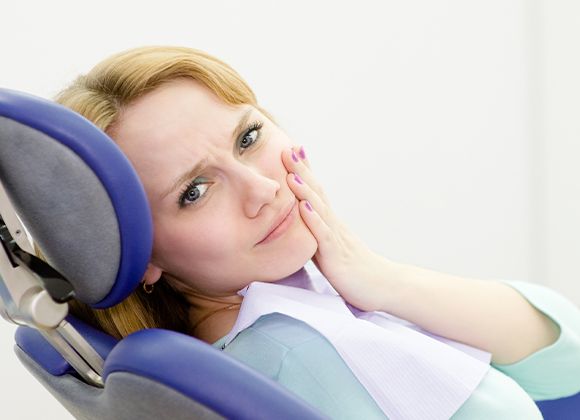 If your missing tooth is out of sight, it can be tempting to leave the gap as is. However, this can create a host of problems. First, the remaining teeth can move out of their original position to compensate for the hole, changing how your bite fits together. These changes can lead to chronic jaw pain and inefficient chewing. Perhaps one of the most impactful changes that happen because of missing teeth occurs below the gums. Once a tooth root goes missing, the jaw bone is no longer stimulated, and it loses its strength and shape. As a result, the support it offers your other teeth is weakened, potentially leading to additional tooth loss.
Dental Bridges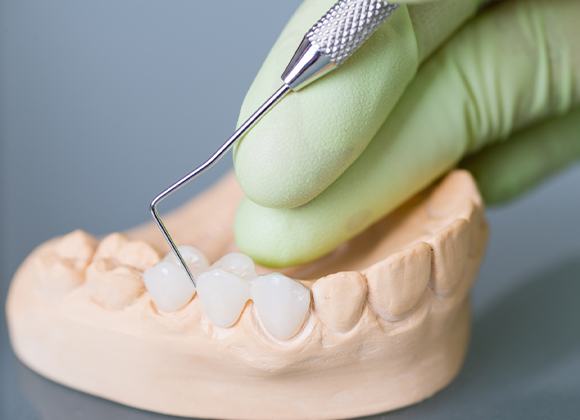 When there are one to three missing teeth in a row with a healthy tooth on each side of the gap, you can take advantage of a dental bridge. This restoration consists of three or more dental crowns joined together. The end crowns are hollow so that the bridge can fit over and attach to the teeth that are immediately around the missing ones. A bridge uses these anchoring teeth to stay in place and keep the remaining teeth in proper alignment.
Learn More About Dental Bridges
Dentures & Partial Dentures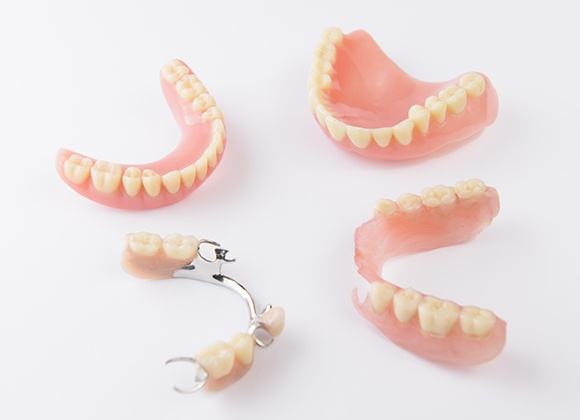 Missing teeth can be problematic for your visual appearance and overall health. Whether you're missing a few teeth along the same arch or an entire arch of teeth, your dentist in Waverly can provide two beneficial solutions – full or partial dentures. Both will offer an improved appearance and increased confidence, as well as better oral health and functionality. Depending on your individual needs, both prosthetics use artificial teeth that are placed on a gum-colored base. However, a partial is similar to a puzzle piece and uses clasps that attach to your natural teeth to hold it in place. A full denture uses your natural suction to keep it from coming out.
Learn More About Dentures & Partials
Dental Implants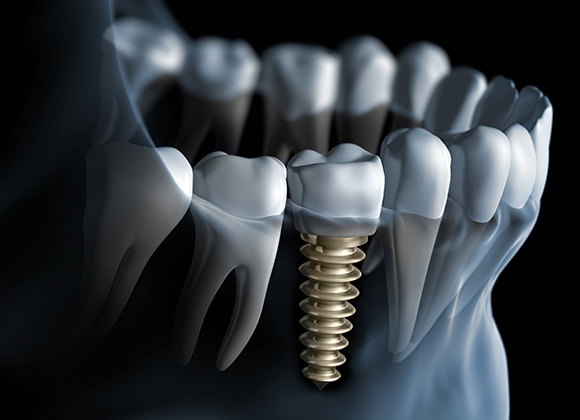 Bridges and dentures may be effective at keeping your remaining teeth properly aligned and looking as natural as possible, but they have one major flaw. They only replace the top portion of the missing teeth. Dental implant posts resemble tooth roots and keep the jaw bone strong and healthy, while the restorations attached on top complete the structure, making your replacement teeth truly feel and look just like the real things!