Dental Implants – Waverly, IA
Replace Missing Teeth with Dental Implants
Whether you've recently lost one or more teeth through a dental emergency or you've been struggling with gaps for years, it's never too late to regain a beautiful, healthy smile with Dr. Jonathan Smiley. We offer several transformative reconstructive solutions to tooth loss, and dental implants in Waverly, IA are our strongest recommendation due to their long-lasting quality, virtually seamless appearance, and revitalizing oral health benefits. We're happy to offer this advanced service at Smiley Family Dentistry, and patients from Waverly, IA and beyond are welcome.
Why Choose Smiley Family Dentistry for Dental Implants?
Implant Placement Performed In-House
Highly Trained Dentist with Years of Experience
Treatment Customized for Each Patient
What is a Dental Implant?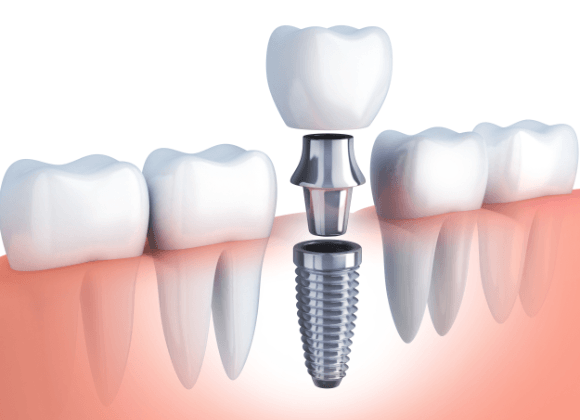 A dental implant is an artificial tooth that replaces the entire natural tooth structure top to bottom. While traditional bridges and dentures simply rest on the gums and rely on the remaining teeth for stability, the implant post substitutes as the root, providing a firm foundation for the prosthetic. This combination is the most comprehensive way to replace lost teeth, and dental implants bring back the missing teeth's full function and appearance.
The Benefits of Dental Implants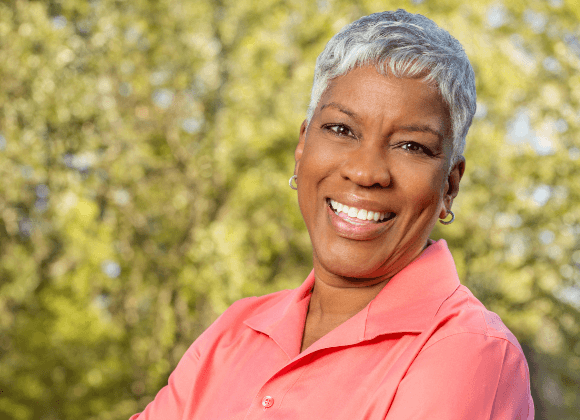 Just replacing your missing teeth is very beneficial to your oral and general health, as well as your outlook on life. However, there are some advantages that only dental implants offer. For example:
Unlike more traditional replacement options (bridges and dentures), implants stand in for both the crown and root of a missing tooth. The latter stimulates the jawbone and keeps it healthy for years. With a new root in place, patients minimize risk of both further tooth loss and a sunken facial appearance that often happens with tooth loss and other types of replacements.
Restored implants are practically indistinguishable from the color and shape of natural teeth, allowing patients to enjoy the complete smile they've been missing.
Restored implants can be treated just like regular teeth with no changes in diet or oral hygiene.
Implants have a success rate of more than 98 percent. As long as they're cared for properly with regular check-ups and oral hygiene at home, they could last the rest of a patient's life!
The Dental Implant Process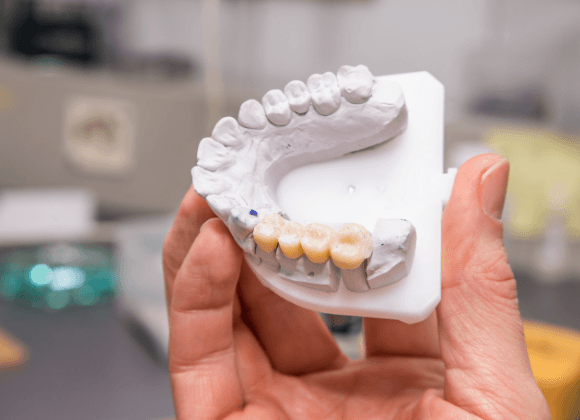 Once Dr. Smiley has determined that you're a viable candidate for dental implants, you undergo a surgical procedure. During this time, your implant or implants are inserted into the appropriate areas in your jaw so they bond with the jawbone. This is accomplished over a several months of healing following surgery. Most patients require a follow-up procedure where abutments are placed over implants. These are crucial when it comes to holding restorations securely in place.
Once your mouth has healed, you return to our Waverly, IA dental office where Dr. Smiley designs and places dental crowns or prosthetics that seamlessly restore gaps in your smile, creating a beautiful look you can feel proud of.
Are Dental Implants Right for Me?
Most patients qualify for dental implants—as long as they are in good oral health and have a strong enough jaw bone for the procedure. No matter how many teeth you've lost, we have an implant solution that can meet your unique needs.
Missing Single Tooth

If you are missing one tooth, Dr. Smiley will place a single implant in the bone to support an implant-retained crown. With precise X-ray images, you can rest assured the implant will be positioned for security at the point of greatest bone density.
Learn More About Single Tooth Implants
Missing Multiple Teeth

For several missing teeth, Dr. Smiley creates a bridge, but instead of attaching to healthy, natural teeth, we use two implants to support both ends of your new prosthetic. For missing teeth that aren't in a row, we can hold a partial denture securely in place with just a couple of implants.
Learn More About Multiple Tooth Implants
Missing All Teeth

If there are too many teeth to restore individually with dental crowns, implant-retained prosthetics are also an option. By placing a small number of implants in certain positions along the jaw, a foundation is created for a lifelike denture that Dr. Smiley designs, based on your mouth and preferences. This appliance snaps onto the implants and stays in place so patients smile confidently once more.
Learn More About All-on-4 Implant-Retained Prosthetics
Start-to-Finish Convenience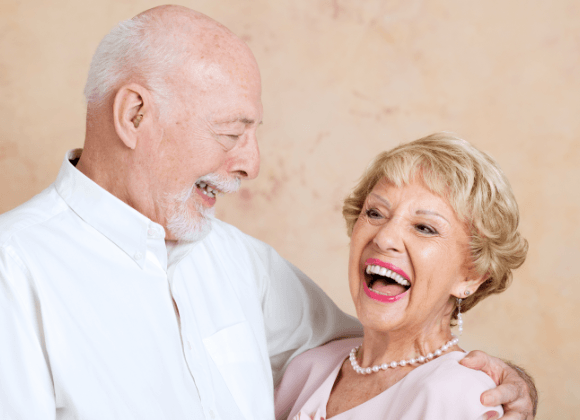 The implant placement procedure is a complex service that not all dentists can perform. As a result, they need to refer patients to a specialist's dental office. This is not the case at Smiley Family Dentistry! Dr. Smiley has the experience and training to handle every step of the dental implant process right here at our Waverly dental office, eliminating the need to travel to other dental offices. You can trust our team to provide all the care you need to get your strong smile back.
Understanding the Cost of Dental Implants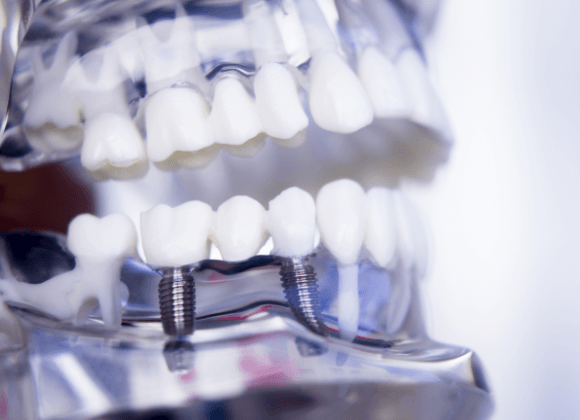 If you've been told that dental implants cost more than other replacements, well, that is true. However, you must consider the longevity of implants vs. that of, say, a denture. Dental implants are designed to last for decades. Commit to excellent oral hygiene with daily brushing and flossing as well as regular dental checkups, and your implants will last a lifetime. Dentures, on the other hand, will likely need relining at some point and will eventually need to be replaced as your gum ridge changes over the years. So, your investment in dental implants may actually end up costing less when you amortize the expense over the years.