Tooth Extractions – Waverly, IA
Necessary Help for Troubled Smiles
At Smiley Family Dentistry, our team is dedicated to strengthening your natural smile as much as possible. Basically, removing teeth entirely is certainly not the first solution we turn to when things go wrong. In fact, when Dr. Smiley recommends tooth extractions in Waverly, IA, it is because we've considered every other treatment option and found that it is the only or best one that can meet your needs. Our team will guide you through the process and make sure that you're completely comfortable from beginning to end.
Why Choose Smiley Family Dentistry for Tooth Extractions?
Dental Implants and Other Replacement Options Available
No Judgment, Just Respect and Kindness
Dentist with Years of Expertise and Training
Why Would a Tooth Need to Be Extracted?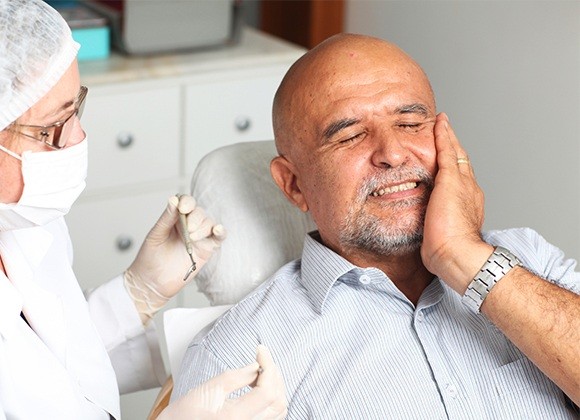 We may need to consider tooth extraction in the following scenarios:
Severe infection can spread to other teeth or oral structures.
Extensive damage (e.g., from injury or decay) doesn't leave enough healthy tooth structure to support a dental crown.
Advanced gum disease has caused teeth to become loose.
Teeth are overcrowded, and more space is needed to complete orthodontic treatment.
Baby teeth have not come out on their own as they should and are impeding the permanent teeth.
Depending on the reason for your tooth extraction, we can also discuss your tooth replacement options so that you don't have to live without a complete smile for very long.