Tooth-Colored Fillings – Waverly, IA
Metal-Free, Subtle Repair
In the past, dentists used metal (amalgam) fillings to help patients with tooth decay. While amalgam fillings are durable and long lasting, they're no longer the best choice for treating cavities. Aside from creating a dark spot in your smile, there is also concern about the mercury content in amalgam fillings. Mercury is a heavy metal that is added to amalgam fillings in order to make the silver, tin, copper and other metals stronger yet pliable. However, a small amount of mercury may be released as a vapor as the filling begins to wear. Although only a trace amount of mercury may leach into the body, almost no one disagrees that a better alternative is preferable - tooth-colored fillings in Waverly, IA.
Why Choose Smiley Family Dentistry for Tooth-Colored Fillings?
Dental Insurance Accepted
Judgment-Free Dental Office
Skilled, Caring Team of Dental Professionals
What Are Tooth-Colored Fillings?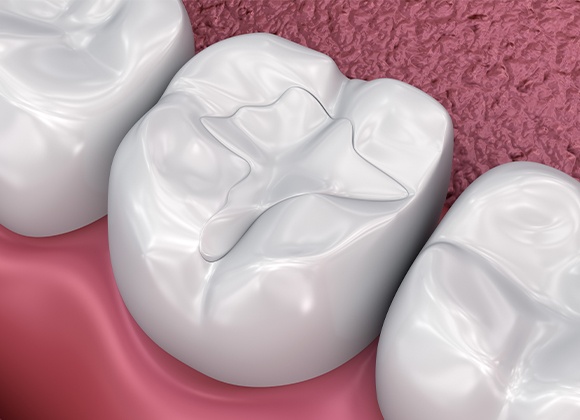 Today, tooth-colored fillings are the standard for quality care. Tooth-colored fillings are also known as composite fillings because they're made of composite resin, which can be shaded to seamlessly match the natural color of your own tooth enamel. This puts them in sharp contrast with amalgam fillings' dark gray color.
For many patients, the dark color of amalgam fillings is an obstacle to smiling with confidence. With tooth-colored fillings, no one has to feel self-conscious. Instead, fillings blend perfectly, and only you and our team ever need to know that you've had a cavity repaired with a filling.
Other Benefits of Tooth-Colored Fillings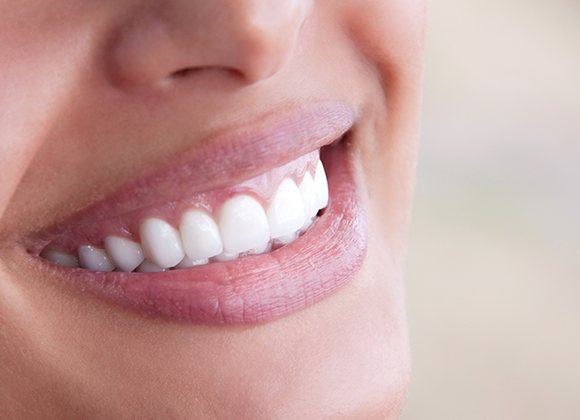 As great as the cosmetic benefits of tooth-colored fillings are, there are other advantages to consider. Amalgam fillings have a reputation for weakening the overall structure of the tooth being treated. They also respond to temperature changes in ways that create potential for bacterial reinvasion.
Tooth-colored fillings, by comparison, bond directly with the remaining tooth structure and support it. As a result, treatment with tooth-colored fillings is more conservative and increases the tooth's functionality. Tooth-colored fillings are also less sensitive to hot and cold temperatures.
Cavity Prevention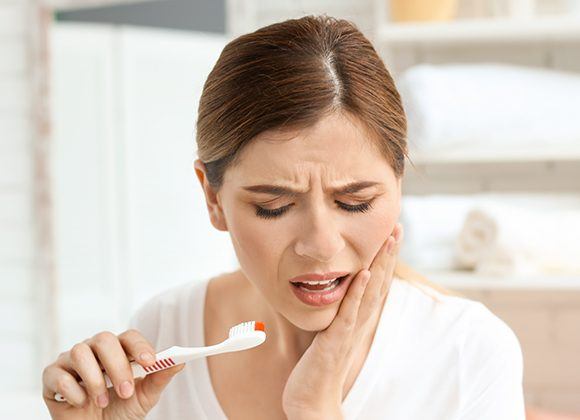 Of course, there is one thing better than a tooth-colored filling - not having a cavity in the first place! To help patients enjoy all of the health and aesthetic benefits of a strong smile, Dr. Smiley—your dentist in Waverly—and his team advocate regular dental checkups in our dental office and good oral hygiene at home.
During your checkup, our dental hygienist will thoroughly clean your teeth. We trust that you brush and floss every day, but there is nothing like a professional cleaning. We use special hand instruments that can help remove surface stains, so your smile is brighter, too. We'll also visually examine each tooth and probe the surface to find any soft spots that may indicate the beginning of a cavity. Obviously, treating a small cavity is easier on you and far preferable for Dr. Smiley, who always has your best smile in mind.
At home, daily flossing and twice daily brushing are critical. To make sure you're doing the best job possible, here are some brushing and flossing tips:
Use a soft toothbrush and fluoride toothpaste
Hold the brush at a 45-degree angle so you can brush each tooth as well as the surrounding gum tissue
Brush for at least two minutes
Use about 18 inches of floss and advance the string between each pair of teeth
Be sure to floss all the way down to the gum line