Dental Checkups and Teeth Cleanings – Waverly, IA
Preventive Steps toward Lifelong Oral Health
Dr. Smiley and the rest of our team just love spending time with patients and learning about their lives beyond our dental office. While you're in our dental office, the goal is to help you enjoy all the benefits of a healthy smile. One of the best ways we can do that is by seeing you and your family for dental checkups and cleanings in Waverly, IA. The American Dental Association recommends scheduling these appointments at least twice every year. With this regularity, we can make sure your smile is bright, your teeth are clean, and your mouth is healthy.
Why Choose Smiley Family Dentistry for Checkups & Cleanings?
All Ages Welcome
Warm, Comfortable Dental Office
Experienced, Compassionate Dentist
The Best Dental Cleanings in Waverly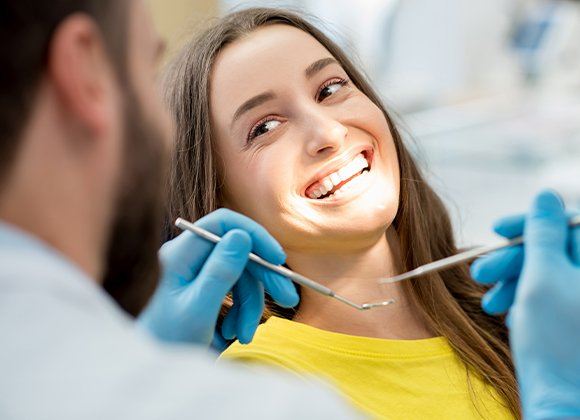 At Smiley Family Dentistry, a dental cleaning is anything but routine. Our skilled dental hygienists take the time necessary to thoroughly clean each tooth in your mouth. Using a special rotary brush and fluoride toothpaste in your favorite flavor, the hygienist removes plaque and surface stains from your teeth. Then, trapped bits of food and plaque are removed from between each pair of teeth with flossing. We know that you are diligent about your oral hygiene routine at home but reaching every spot in your mouth isn't easy with your own two hands. That's why there's nothing quite as refreshing for your mouth as a professional dental cleaning in Waverly, IA.
Examining for Tooth Decay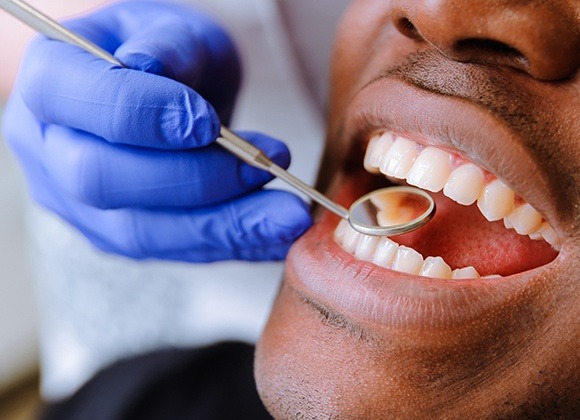 When the hygienist and Dr. Smiley examine your teeth during your checkup appointment, we'll look closely at each tooth for the early signs of decay. With a probe, we'll check for soft or sticky spots on the surface of your teeth that may indicate the start of a cavity. To find decay below the surface or between your teeth, we'll take digital x-rays. These require far less radiation than standard X-rays and afford us a clearer image of your teeth.
Checking For The Signs and Symptoms of Gum Disease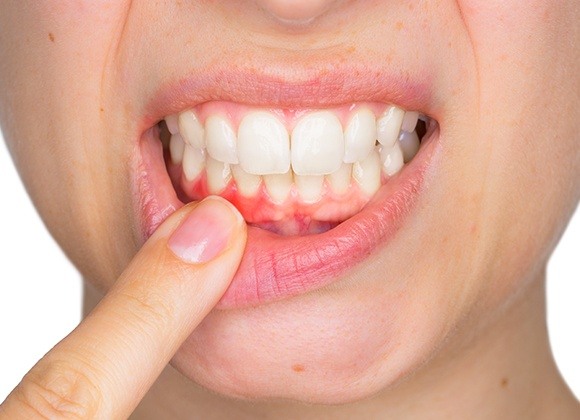 Gum disease is a bacterial infection that can ultimately lead to tooth loss if it is not treated and stopped. Gum disease begins as gingivitis, which is marked by red, swollen, or bleeding gum tissue. Dr. Smiley and his staff will be on the lookout for these and other signs including gum recession, bad breath, enlarged gum pockets, and loose teeth.
Oral Cancer Screenings at Every Checkup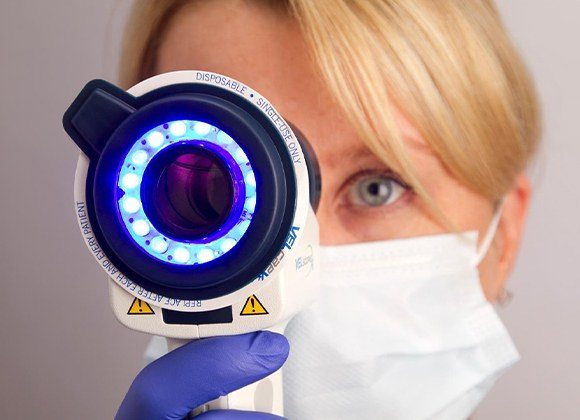 The final component of a dental checkup with Waverly dentist Dr. Smiley is a screening for oral cancer. Like other cancer screenings, this also aims to find warning signs of the disease before symptoms develop. We are checking for a sore on your lips or in your mouth that hasn't healed, a lump or thickened area of tissue, and a red or white scaly patch on any soft tissue. With early treatment, oral cancer is often curable.