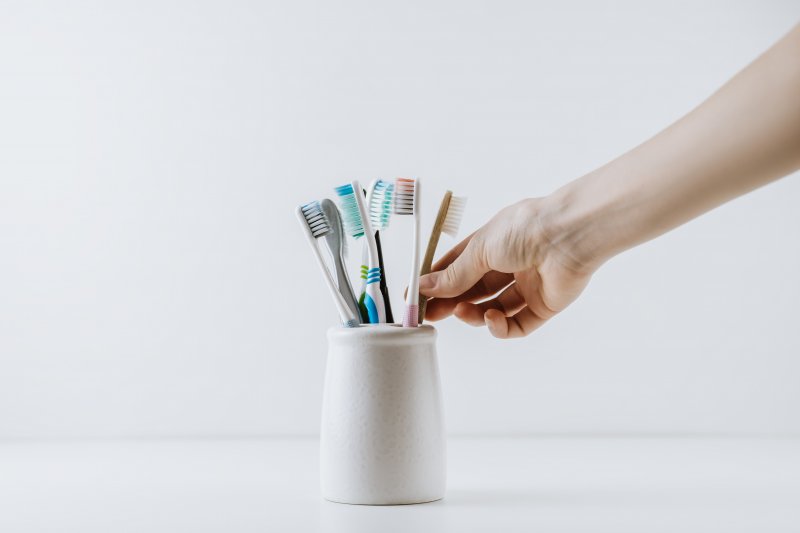 You already knew that there are all sorts of germs and bacteria all around you, though you try not to think about it all too often. As frequently as you've been washing your hands and wiping down hard surfaces, you may be forgetting about some of the dirtiest items in your home. In fact, some of them are in your very own bathroom. Continue reading to learn from your dentist in Waverly about what these objects are so you can take a little bit of time to ensure that they get cleaned up.
Your Cell Phone
How many times a day to you touch your face? Probably more times than you'd like to admit. However, between these times, you probably find yourself scrolling on your phone to communicate with others and keep up with your busy life. But did you know that one in six cell phones are contaminated with fecal matter? Using a disinfectant wipe to clean down your phone from time to time could help prevent you from becoming sick.
Toothbrush Holder
You put your toothbrush in your mouth multiple times each day, but you might not be storing it in an ideal place. Did you know that your toothbrush holder may be one of the dirtiest items in your entire house? According to a 2011 public health organization report, 27% of toothbrush holders tested positive for coliform bacteria, which includes both Salmonella and E. coli.
Cutting Board
That cutting board that you use to prepare your food probably isn't in the most ideal state. You may not already know that this is a bacteria breeding ground. Make sure you are thoroughly cleaning and scrubbing this kitchen surface frequently. If you can put it through the dishwasher, even better!
Hand Towels
Even though you wash your hands every time you go to the bathroom, you may not be doing it as thoroughly as you should. A damp bathroom towel is the perfect location for bacteria to thrive, especially if you aren't washing it frequently. Remember to toss your bathroom towel in the washing machine a few times throughout the week.
Kitchen Sponge
This household item holds hundreds of millions of harmful bacteria. Did you know that approximately 75% of kitchen sponges are home to coliform bacteria? Remember to replace these on a regular basis instead of letting these germs fester where you eat.
There are some pretty gross household items in your home, including where you store your toothbrush. Remember to take the time to disinfect these items so you can live in a healthy, clean environment.
About the Author
Dr. Jonathan Smiley earned his Doctor of Dental Medicine from the Southern Illinois University School of Dental Medicine and continued to pursue advanced training from the Dawson Dental Academy. He is a member of the American Dental Association, Iowa Dental Association, and the Academy of General Dentistry. For more information or to schedule an appointment at his office in Waverly, visit his website or call (616) 361-0654.