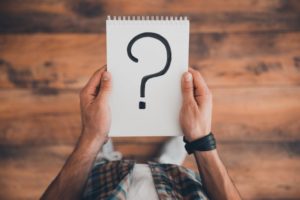 Whether you have severe or minor dental damage, it can have a heavy impact on your confidence and self-esteem. There are a couple cosmetic procedures that can repair your grin, but it can be hard to know which one is right for you. If you're stuck choosing between porcelain veneers vs. bonding, you'll want to make sure you select the one that can offer you the most benefits. Read on to learn the difference between these two procedures and which one is the best choice for your unique situation.
What are Porcelain Veneers?
Porcelain veneers are durable shells that are customized to have a low-profile appearance and conceal the visible portion of your teeth. They're about the same thickness as a contact lens and each shell is color-matched to resemble your natural enamel. Since they are permanently placed over your teeth, they're able to cover any chips, stains, cracks, and gaps that can make you embarrassed by your smile. Despite having a discreet and thin structure, when veneers are bonded to your teeth, they're incredibly strong and sturdy.
The procedure takes place over three appointments with your cosmetic dentist and can achieve amazing results, whether you have a single tooth that needs repaired, or your entire mouth. For patients who are concerned about the shade of their teeth and looking for a long-lasting solution, porcelain veneers are stain-resistant, and with the proper care, typically last from 10 to 15 years.
What is Dental Bonding?
Dental bonding is a customized treatment that is commonly used to repair teeth with minor chips and cracks in them. It uses a putty-like substance called composite resin that's custom-matched with the shade of your natural teeth so it's practically indistinguishable from the rest of your mouth. The resin is sculpted by your cosmetic dentist and gently placed onto your damaged tooth to make it appear whole again. This procedure can be completed in a single appointment and typically takes anywhere from 30 to 60 minutes to repair each tooth.
What Treatment is Best for You?
Deciding between porcelain veneers and dental bonding can be difficult, but if you're looking to have a variety of cosmetic flaws taken care of and want a longer-lasting solution, veneers may be the best choice for you. Although the treatment takes place over the course of a few weeks and has a higher up-front cost, you'll be able to enjoy your improved smile for years to come.
On the flip side, dental bonding offers fast, in-office results that require little to no preparation of your natural teeth. While the resin only lasts anywhere from 3 to 7 years, it's one of the most cost-effective procedures that will boost your confidence and allow you to feel comfortable smiling again.
The best way to decide what dental treatment can help you achieve the results you're looking for is to schedule a consultation with your cosmetic dentist. They will make you aware of any limitations of the treatments and give you all the information you need to make an informed and confident choice.
About the Author
Because of Dr. Jonathan Smiley's name, patients are never surprised to find out that he comes from a family of dentists. He is passionate about helping rebuild his patients' confidence and improve their oral health by offering a large menu of cosmetic services, including porcelain veneers and direct bonding. As an active member of several professional organizations, he strives to stay up-to-date with the latest technology and advancements in his field so he can give his patients the high-quality care they deserve. For questions or to schedule a consultation to find out what cosmetic treatment can get your smile up-and-running again, visit Smiley Family Dentistry's website or call 319-352-2270.