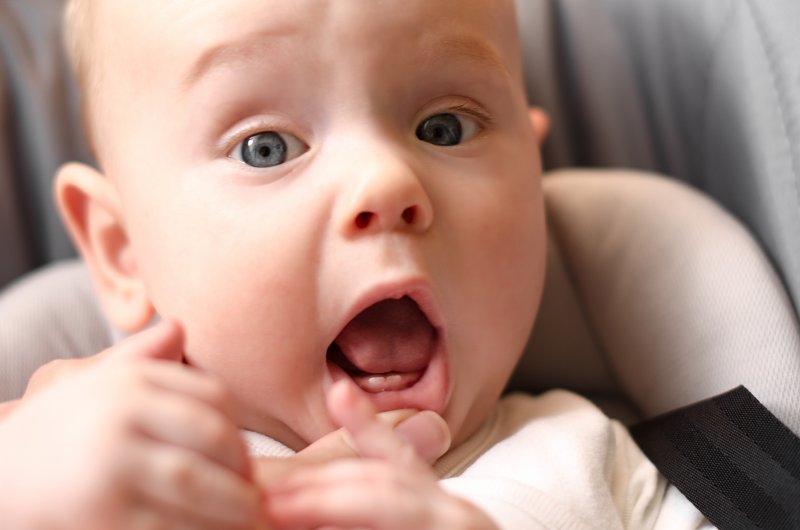 When your child's first baby teeth start to erupt, it can be a cause for celebration, but it's also the beginning of a whole new set of concerns. On top of the stress of teething, now you have to worry about your child's oral health in ways that you haven't before. One new challenge they may face is dealing with the potential for tooth decay. So-called "Baby Bottle Tooth Decay" can catch parents off guard if they aren't prepared. Thankfully, once you know what to look for, your child's teeth should be fine. Here's a quick guide to understanding baby bottle tooth decay.
What is Baby Bottle Tooth Decay?
Once an infant's teeth start to sprout, they're just as susceptible to decay as any other tooth. Usually, tooth decay is the result of bacteria in the mouth. These bacteria consume sugars and secrete acids that are corrosive to teeth. The problems begin for infants when those bacteria pass from the mother to the child, often by sharing utensils, bottles, or pacifiers. Then, prolonged exposure to sugary drinks feeds this bacteria, causing tooth decay. This is where the name "baby bottle" tooth decay comes from—children are most susceptible to this problem when they sleep with their bottle or when it's used in place of a pacifier.
How to Prevent Infant Tooth Decay
Thankfully, baby bottle tooth decay can be prevented in many ways. Here are a few things you can try:
Avoid sharing saliva with your baby as much as possible. This reduces the chances that you'll pass decay-causing bacteria on to them.
Brush your child's teeth with a small amount of fluoride toothpaste.

Brush their teeth with a grain of rice-sized amount of toothpaste until the age of 3.

Start using a pea-sized amount of toothpaste after the age of 3.

Continue to supervise brushing until they can be trusted not to swallow the toothpaste, maybe around 6 or 7.

Avoid filling baby bottles with sugar water, juice, or other sweet drinks.
Have infants finish bottles before going to bed.
Encourage your child to drink from a cup by their first birthday.
So long as you know what to look for, preventing tooth decay is simple. If you keep these tips in mind, your child will be all set for their first dental appointment!
About the Author
Dr. Jonathan Smiley is a dedicated dentist who works hard to build relationships with patients based on compassion and respect. He's happy to meet with children of all ages, including infants who are coming in for their first visit. Dr. Smiley received his degree from the Southern Illinois University School of Dental Medicine. He's also a proud member of the Iowa Dental Association and the Academy of General Dentistry. If you have any questions about infant tooth decay, he can be reached at his website or by phone at (319) 352-2270.