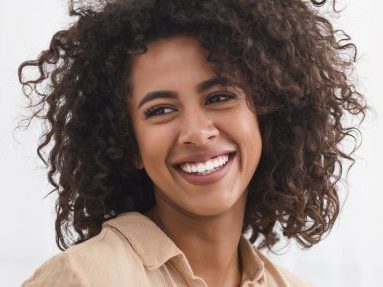 As the tooth replacement of choice each year for about 15% of the edentulous population (those with no teeth), dentures are among the most popular ways of completing one's smile. While traditional dentures can take a notoriously long time to get used to, adjusting to implant dentures is a much quicker process. Here are a few tips to help you get used to your new teeth. 
How Implant Dentures Work
Unlike traditional dentures which are removable, implant dentures are attached to several implants that are surgically placed into the jawbone. After the implants are placed, it usually takes four to six months for the bone to heal and fully bond with the implants. Once that process is complete, the implant denture is placed. The amount of time it takes to adjust to implant dentures varies from patient to patient.
Tips for Adjusting to Implant Dentures
As you get used to your new implant dentures, you may need to make some adjustments to how you do things. A few useful tips to help you get more comfortable with your new teeth include:
Stick to soft foods and limit chewing – For the first few weeks after receiving your implant dentures, you may feel some sensitivity or soreness in your mouth. During this time, stick to soft foods that don't require much chewing such as bananas, scrambled eggs and soups.
Drink plenty of water – Water washes away food particles and bacteria, so this can help keep your mouth healthier.
Limit sugar consumption – Limiting how much sugar you eat can help prevent damage to the gums and teeth.
Practice good oral hygiene – Brush your teeth for two minutes twice per day, floss once per day, and use mouthwash to eliminate leftover bacteria in hard-to-reach places. This can help you avoid gum disease which can cause concerns with your implants.
By following these tips to help you adjust to your new dentures, you can ensure that they function almost as well as your natural teeth. If issues arise, make an appointment with your dentist to make sure there aren't any issues with your implant dentures so you can enjoy your new smile to the fullest!
About the Practice
Dr. Jonathan Smiley and the talented team at Smiley Family Dentistry believe dental care should be pleasant, comfortable, and stress-free. That's why they go above and beyond to make you and your family feel welcome, appreciated, and well-cared for from the moment you walk through the doors of their inviting dental Waverly office. They are experts in a range of oral health services including dental implants and will make achieving the smile you deserve as comfortable as possible. To experience the difference they can make, call them at (319) 596-6359 or visit their website for more information on implant dentures.