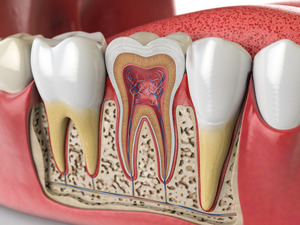 Even if you're in the middle of a dental emergency, you are still probably pretty busy. Time doesn't stop for anyone, which means that even your oral healthcare must follow a certain schedule. Say you're getting a root canal—you probably want to deal with your infected tooth as quickly as possible, but you also may want to know how long the treatment will take you overall.
If you're curious, here's what you should know about the length of the treatment and what getting a root canal overall entail.
What is a Root Canal Treatment?
First of all, it's probably a good idea to understand what all goes into a root canal treatment. If you don't know, a root canal is done to treat the infected pulp of a tooth. It's done by opening a hole in the tooth, removing the infected tissue, filling the tooth with dental plastic, and covering it with a dental crown.
Your mouth will be numbed completely for the duration of the procedure. If you've heard anything about pain associated with root canals, you should know that there's nothing to worry about.
The Duration of Root Canal Treatment
Of course, not every root canal treatment is precisely the same. Some root canals take longer than others, owing to several factors. First there is the number of roots in the tooth that's being treated—molars have three, while incisors have only one. The severity of the infection can also play a role, as more work will need to be done on a heavily infected tooth.
On average, a root canal can take anywhere from 30 to 60 minutes to complete on a single tooth, though your dentist will be able to give you a better idea of the actual timeframe when they meet you in-person.
Overall, the treatment is relatively brief. Even if you have a busy schedule, you should be able to find time to get the care you need to feel better.
About the Author
Dr. Jonathan Smiley has worked very hard to establish an environment of comfort, compassion, and trust at his dental practice. He loves not only being able to help patients improve their smile but educating them in how to keep their oral health in perfect order. Dr. Smiley received his dental degree from the Southern Illinois University School of Dental Medicine, and afterward advanced his clinical knowledge at the world-renowned Dawson Dental Academy.
If you have any questions about root canals, we can be reached at our website or by phone at (319) 352-2270.