Single Tooth Implants —Waverly, IA
A Dental Implant Will Complete Your Smile
Are you missing a single tooth in Waverly? Although it is only one tooth, now you feel insecure about your appearance while you also struggle to chew many foods. You do not need to live with these complications. Dr. Jonathan Smiley will fill the empty space. Smiley Family Dentistry offers the latest innovations in dental prosthetics, single tooth implants in Waverly, IA, to restore a functional, beautiful smile.
Why Choose Smiley Family Dentistry for Single Tooth Implants?
Highly Skilled Dentist
Implant Placement and Restoration in One Location
Customized Treatment Plan and Dental Crown
Single Tooth Replacement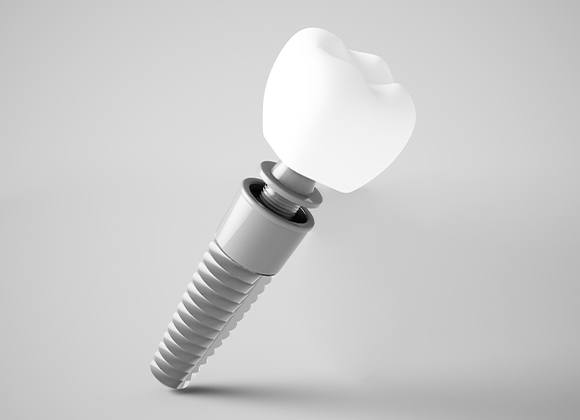 Often, it is thought you do not need to replace a single missing tooth, but this could not be further from the truth. Every tooth is vital for your oral health and functions. Even one missing tooth can lead to serious complications, like loss of bone density in your jaw. This causes your remaining teeth to lose support, allowing them to shift toward the open space. This can lead to alignment and bite issues that increase your risk of tooth decay and gum disease. The lack of support can also cause your teeth to come loose and eventually fall out.
To fill the empty space and to protect your smile, you now have a couple of different treatment options:
Fixed Bridge: Also known as a crown and bridge, this is the most conventional treatment option. Impressions are used to create a prosthetic tooth that is attached to dental crowns. The crowns are placed onto your adjacent teeth to hold the appliance in place. With the right aftercare, your bridge can last for about 5 years before needing to be replaced.
Single Tooth Implant: Now, over 500,000 people per year have come to choose dental implants. They are far different from traditional solutions due to the use of an implant post, which is surgically inserted into your jawbone. An abutment is connected to the post to attach a dental crown. This allows it to closely look and feel like a natural tooth while also holding the potential to last for several decades.
Benefits of a Dental Implant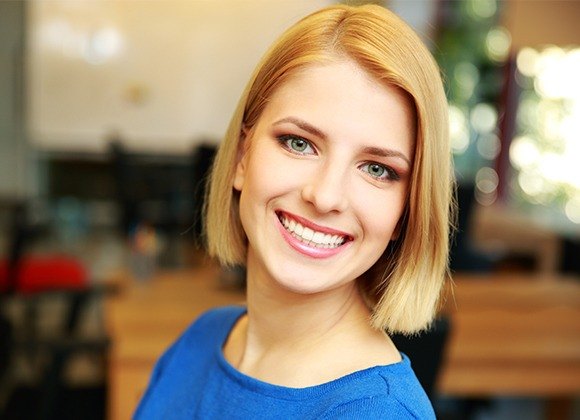 The implant post allows you to enjoy several benefits that are not possible with a traditional fixed bridge, such as:
Over a 95% 10-year success rate.
As much as 70% of your biting force restored.
Easy maintenance and care.
Carefully crafted crown for natural-looking results.
No slipping or irritation.
New bone growth to preserve your jawbone's density.
Support for your remaining natural teeth to prevent dental drift.
Improvement in your oral health.
Prevention of bite and alignment issues.
Reduced risk of tooth decay, gum disease, and additional tooth loss.
Long-term and cost-effective solution.
Save Your Smile with a Dental Implant!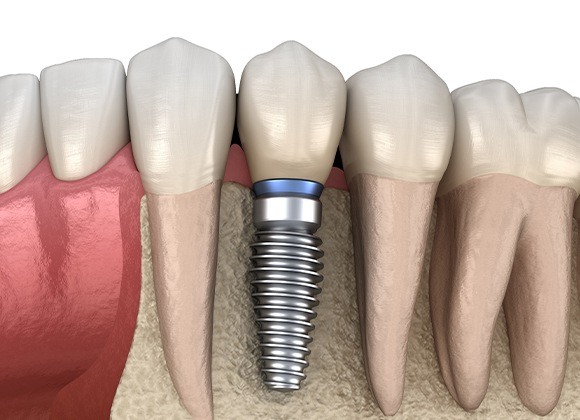 If you are ready to stop living with the challenges of a missing tooth, Dr. Smiley has the solution you need with dental implants in Waverly. You will make a true investment in your oral health and your quality of life with the most successful tooth replacement option. Contact our dental office today to see if a single tooth implant is right for you.