Cost of Dental Implants – Waverly, IA
Investing Wisely in Your Smile
Dental implant-supported tooth replacement is a complex restorative treatment and making the decision to move forward with this process takes time and consideration. One of the many obstacles that deters patients from moving forward with their dental implant supported tooth replacement plan is cost. When completing an advanced treatment plan that combines numerous dental services, it's important that you take the time to clearly understand the out-of-pocket costs of each step of treatment. At Smiley Family Dentistry, we take as much time as you need to explain the costs of your implant tooth replacement plan, help you set a plan to budget for the payments, process insurance, and work with third-party financiers to offer payment plans. In short, we go the extra mile to take the stress out of planning for the out-of-pocket costs of your dental care. If you want to learn more about implant tooth replacement pricing, we'll go through some of the basics here, but every patient's tooth replacement plan is different. That's why we recommend patients schedule a tooth replacement consultation with our Waverly dental team. Call today to learn more or schedule an appointment.
Why Choose Smiley Family Dentistry?
Implant Placement Handled In-House
Low or No Interest Financing Available
Tooth Replacements That Last for Decades
Why Does the Price of Implant Tooth Replacement Vary Drastically?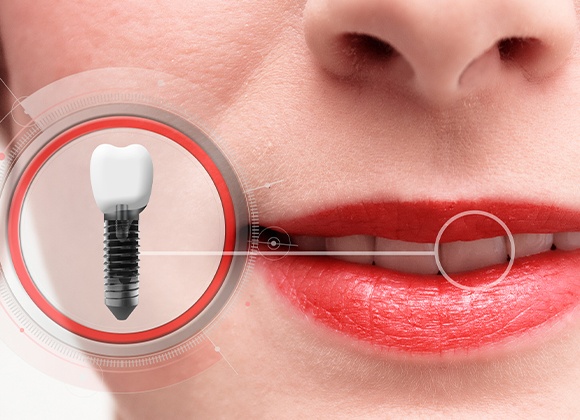 When we say the price of dental implant tooth replacement varies dramatically from case to case, we really mean it. The price of a single dental implant post can be anywhere between $500 and $3000 (more in some cases), and that's just for the implant post itself before it's placed or restored. The only way to know for sure what the cost of your treatment plan will be is to schedule a consultation.
Factors that Affect Treatment Pricing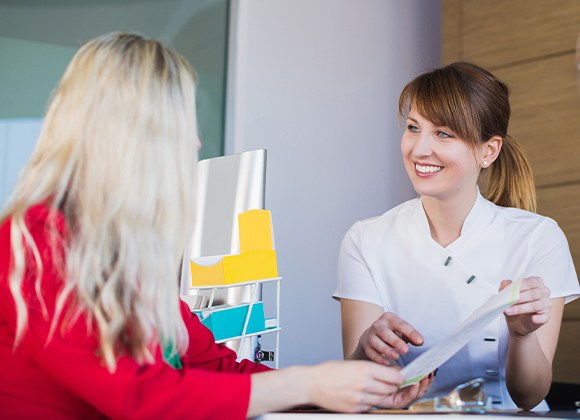 The majority of the cost of your implant supported tooth replacement process will be the cost of the implant posts themselves. They are made from high quality materials and custom crafted to exact specifications to ensure successful implantation. In addition to the price of dental implants and their surgical placement, there are a number of other factors that affect the total cost of your treatment, including:
Preparatory treatments – patients may need one or more teeth extracted and others need bone or tissue grafting procedures to ensure adequate support for the implant post
Replacement teeth – patients will need a dental crown, bridge, partial, or full denture to complete the restoration process
Sedation dentistry – during preparatory treatments and/or implant placement, many patients elect to receive dental sedation to maintain comfort
Dental Insurance & Financing Options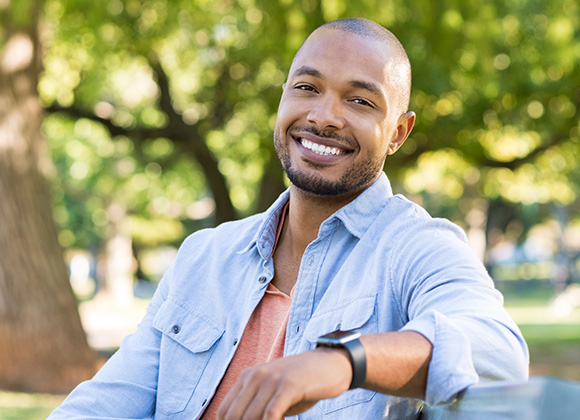 Unfortunately, dental insurance does not typically cover the cost of the dental implant posts or their surgical placement. However, most insurers will provide coverage for the preparatory treatments and replacement teeth. Some plans even offer some coverage for dental sedation. Our team works with dental insurance providers on a regular basis, and we know how to maximize your dental care benefits to keep the out-of-pocket costs of your treatment to a minimum. We bill for each step of the treatment plan individually, which does somewhat help to offset the costs of dental care. Additionally, we are happy to work with third-party medical and dental financiers who provide low and no interest payment plans.